Featuring Local News

Services




Directions
Tobago's airport, A.N.R. Robinson International Airport, formerly known as Crown Point International Airport is located at the south-west end of the island. About 5km from Scarborough, the Cruise Ship port. The Store Bay beach and several hotels and guesthouses are in walking distance of the airport. The famous Pigeon Point beach is about a 5min Taxi drive or 25min walk.
Note
There is a "Departure Tax" of TT$ 100 ($200 from 1-June-2012) (about US$ 16 (US$ 32 from 1-June-2012)) for all passengers leaving T&T. The Tax is included in your ticket price.
Maps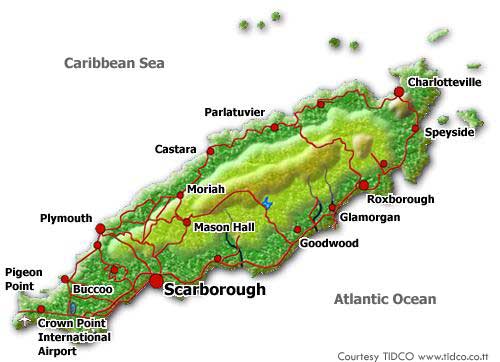 Return Airfare between Trinidad and Tobago is TT$ 300 (US$48)
Apr-2012
Effective June 1, 2012, the Passenger Service Charge (formerly Departure Tax) will be increased by 100%, from TT$ 100 to TT$200. The charge is included in the ticket price.
Have a nice Holiday in Tobago